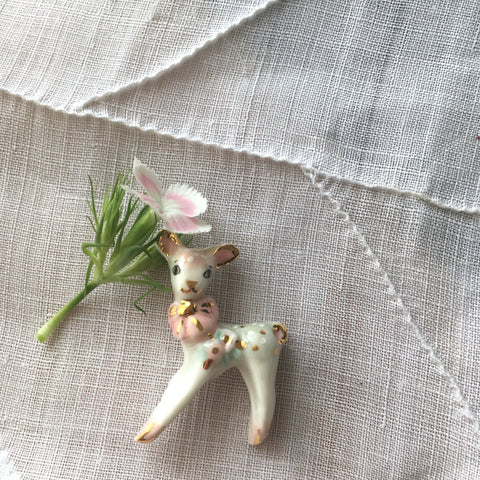 ....
Delicate pink porcelain Bambi, a tad retro style with a lot of details. 

- Bambi : 4 cm x 2,5 cm

- real gold details, real hand made porcelain (kilned at 1260°C)
For romantic daydreamers!
..

Bambi délicat en porcelaine, avec de jolies touches de rose, un brun retro et avec de nombreux détails. 

- Bambi h: 4 cm x 2,5 cm

- or véritable pour le décor (porcelaine véritable, cuisson à 1260°C)
 Pour les rêveuses romantiques !
....
Related Products
---